Welcome to Jets Transport Ltd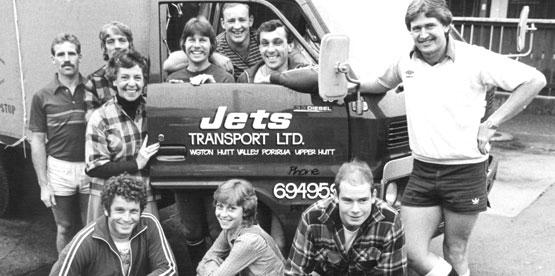 We can take care of your local courier and nationwide freight forwarding, warehousing and distribution needs and more.
Using Jets Transport you can rely on the best service, primarily due to the fact that Jets is a long established, 100% privately owned, third generation family operated business. Specialising in general freight delivery locally with daily services that extend to Palmerston North and into the Wairarapa.
Jets is small enough to provide you with strong, one on one, personal service, where you are able to be in contact with senior staff at all times, yet big enough to give you access to a nationwide freight distribution network.
Our fleet of 9 vans and 19 trucks of various sizes and tonnage allows us to be flexible with our customer delivery or pick up requirements.
Jets also manages a number of warehousing, storage and distribution contracts from our Toop Street depot, with movement locally and nationwide of significant volumes on a daily basis.
Our client base is extremely broad and varied, with a large number having been with Jets for more than 10 and 20 years. We can also proudly say that we have numerous clients who have been with us for some 30 to 40 years and more
To ensure efficient operations at Jets, and to maintain high standards for our clients, our systems are supported by what we consider our major strength, this being our employees who pride themselves in doing their utmost to look after and foster our relationships. Jets has been rewarded for many years now with exceptionally good staff retention levels. A number of very long serving staff members currently form the backbone of our organisation. Every freight inquiry is taken personally by our Dispatch staff with a major focus on customer service and communication at all stages of the operation ensuring an extremely high level of customer satisfaction.
In combination with our competitive rates, if you are looking for 'Service with a Smile' and a company that goes the extra mile, then you won't be disappointed if you 'Give Jets a Go'.